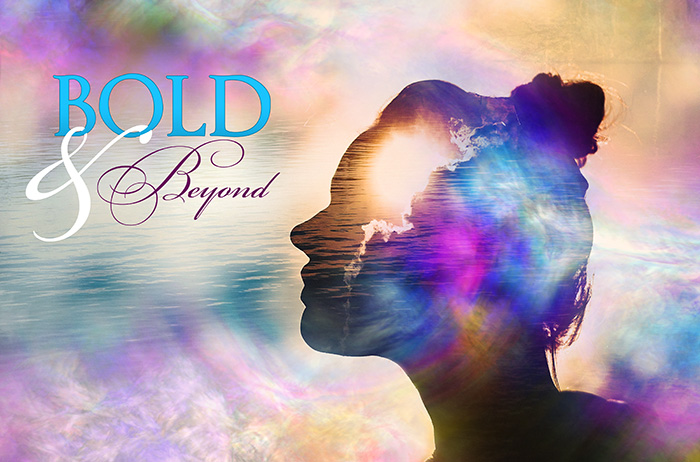 AN INTUITIVE GUIDANCE GROUP
Bold and Beyond is a monthly group meeting to understand the art of speaking and living your truth, in love, to yourself and others. Creating a Bold spirit that will take you to new desires and experiences. You will learn how to begin self-love in creating a new model of programming within your Mind consciously. Each meeting will entail activations, shifts and techniques to help you create Beyond the Now of you. Using grace and releasing the harsh judgmental words within us will allow easy programming for daily living while manifesting and trusting your Heart to guide you intuitively into experiencing life in a whole new way.
● Learn to Use all your senses for interpreting truth
● Learn your True – Sense Convincer
● Discover Answers in Love for you and others
● Discover How to intuitively interact with You
● Strengthen your gifts in new ways
● Strengthen your Communication skills
● Open into new Vibrations for Healing
● Open into Knowing that you Know
Additionally, we offer a Bold and Beyond Virtual Meeting , live through Zoom video. Learn and grow through this interactive get together! You will have all the benefits of an in person group session, with additional perks such as replaying recordings of the sessions! Sign up below to receive your zoom link invitation and group meeting guidelines.
If you haven't ever used Zoom before, you can join using your laptop or your smartphone. If you have a personal computer or laptop, just go to http://zoom.us to download the software. It should take less than 5 minutes to download. If you want to use your phone, just download the Zoom conferencing app on your phone.
After your payment of $28.88 is received, I will email you both a link and a meeting ID. The link can be used for those of you using a computer. The meeting ID can be used by those of you using your phone to join.

 Find a quiet space where you won't be interrupted by kids, spouses or animals. This is important to ensure we all get the most out of our time together.

When you join, I will mute you so that there is no background noise while others are speaking.

Please remember that when more than one person talks at a time on a virtual conference, we can NOT hear you both. Please raise your hand when you have something to say so I can moderate the flow of our conversation to ensure everyone is heard and everyone's questions get answered.

When I see your hand raised, I'll unmute you so you can contribute or ask your question.
Come Join Our Virtual Meeting!
Date: First Tuesday of each month – starting May 5, 2020
Time: 12:00 pm to 1:30 pm
Cost: $28.88
---
Come Join Our In-Person Group Meeting!
RSVP: Call/Text 765-520-6773
Location: The office of Janyelle Huff
8250 Bash St., Suite 26, Indianapolis, IN 46250
Date: Last Thursday of each month – starting April, 2020
Time: 6:30 pm to 8 pm
Cost: $28.88